Speeding to the Top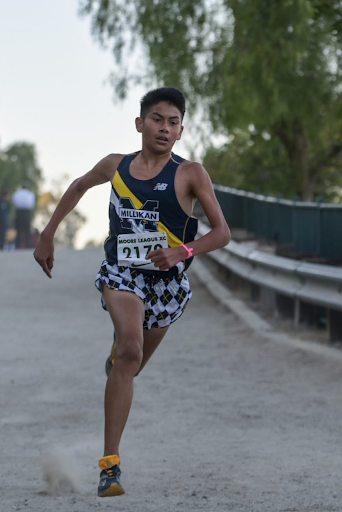 This year, Jason Parra has blown everyone away by concluding his season ranking number one sophomore in the country. Parra started running for Millikan as a freshman, and he won the Varsity Individual League Championship two years in a row. 
He is one of the top state runners for cross country, and has exceeded many expectations. According to the results of the CIF State Cross Country Championships, Parra finished 15th in the individual with his average mile time being four minutes and 59 seconds. 
It states in two Press–Telegram articles that Parra also finished first in Moore League, and eighth in the CIF Southern Section Cross Country finals. 
In the upcoming years, Parra hopes to break records and surpass standards. He is very passionate about running and is ready to take on more challenges.
"I see myself as, hopefully, one of the best high school runners in the country. Breaking down lots of records, going to meets, and winning every meet," says Parra. "Then, trying to make this school known for running, because I think I can do that."
Parra is looking to the future, hoping to make it into the Olympics and compete there.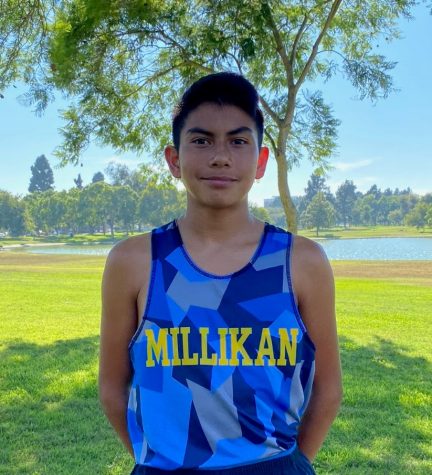 To all of the aspiring runners, Parra says, "It's more about how hard you work. It's not about what you have, it's about how much you're willing to just go out there and run every day, and just push yourself more than the guy next to you. Then keep winning and aspiring to be the best."
The Millikan Cross Country Coach and Spanish teacher Pedro Ramirez says, "Jason is talented, but he is also our hardest worker and when you combine both attributes you get an awesome runner."