Millikan Wrestling Headlocks the Competition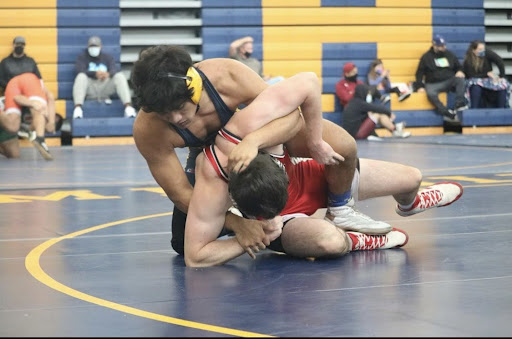 Millikan Rams Boys Wrestling Team took the competition by the horns and took second place at the  home tournament, Millikan Duals, where multiple schools came to compete, on  Dec. 10. On Saturday, Dec. 11, they won first place at a tournament in Downey.
Meanwhile, the Rams Girls Wrestling Team took 7th place in Norco Rodeo Girls Wrestling Challenge. Although 7th place wasn't their ideal outcome, five of the Millikan girls placed in the tournament. Special mentions to Tru Jones and Destiny Moreno (lower weight MVP) who received first place.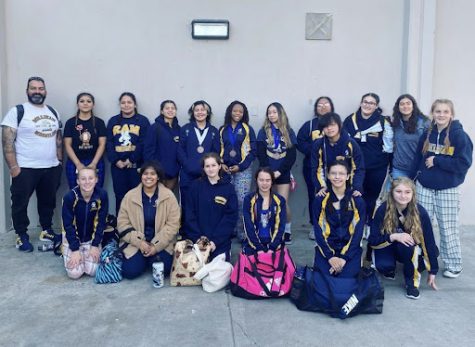 "I'm enjoying the season and it's better than last year so far," said MBA Senior Nathan Gomez. He continues, "We played last year but it was very rushed because of quarantine. Some people were out of condition because they didn't think we would have practice because of [the] pandemic."
"From my perspective, the season will go well but it all depends on our next tournaments. If we get a really good place in our next tournaments, then I think we will do well in CIF."
Coach Samuel Marshal Thomas says, "This season is going good so far. Our numbers increased by half and we took first in two Junior Varsity tournaments. Varsity has been dominating most matches."
"These kids are working well [and] we're not making as many mistakes as last year. The tournaments are also going well," Coach Thomas says.
The team continues to work hard in order to become CIF champions. Good luck Millikan's Boys Varsity Wrestling Team on Saturday Dec. 18 at the Capistrano Valley High School 24-Man Individual Tournament. Check the schedule for more updates.