Spiderman Crashes the Web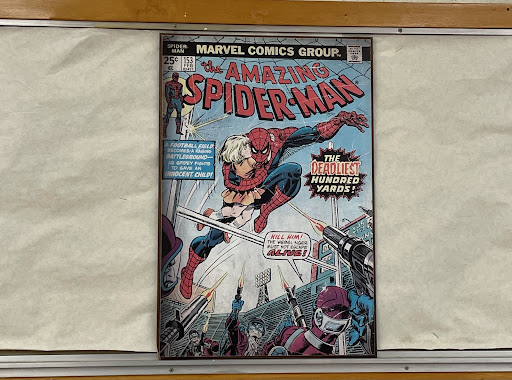 Spider-man: No Way Home crashed multiple websites when selling tickets on November 29, 2021 for the premiere of the film on December 17, 2021. 
Many excited fans anticipating the movie rushed to get their tickets online before they sold out. 
The movie is a continuation of the Spider-Man storyline, where Peter Parker's (played by actor Tom Holland) identity has been revealed   and now unable to keep his private life separated from his super hero persona, he seeks Doctor Strange (played by actor Benedict Cumberbatch.) Now things aren't going as planned leaving matters worse. Peter must make bigger decisions between being his friendly neighborhood hero and an average teenage boy.
Melanie Llamas, COMPASS Senior, President of Drama, and Head of Hair and Makeup for Drama´s play production class says, "¨I had to buy a later day because all of the closer dates to opening night were all taken up. Everyone bought their tickets super early. The website took longer than usual because other people and I were trying to purchase tickets at the same time.¨
She enthusiastically continues on about her excitement for the new film. 
¨I expect it to be the best movie Marvel has ever made. It´ll be so crowded in that theatre because of true Marvel fans who read comics and love the movies. I hope to see who really is in the movie, and find out the ending to the cliffhangers from the trailer.¨ 
Spiderman No Way Home is expected to make a marveling 150 million on opening weekend alone. Which is not surprising considering Marvel's Avengers Endgame made $2,797,501,328 and is the second highest grossing film in history! 
The movie has fans waiting in anticipation for what the film has to offer.